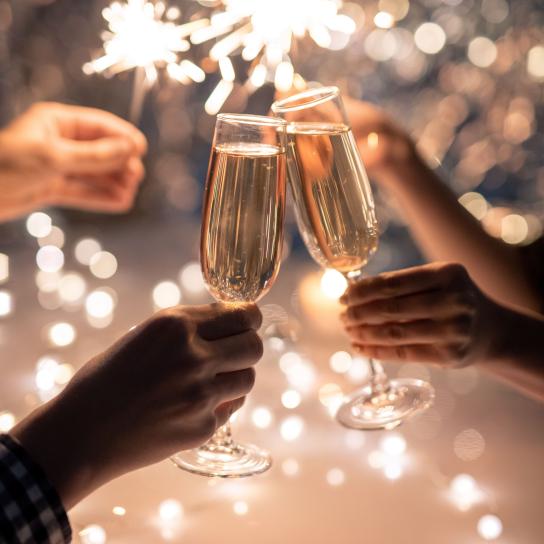 Enjoy a feast of exclusive flavors!
New Year's Eve 2023-24
Welcome to an extraordinary culinary experience to say goodbye to the year at the S'Agaró Hotel Spa & Wellness restaurant!
Our exclusive 2023-24 New Year's Eve Menu is carefully prepared to captivate your senses.
Each dish is a masterpiece of exquisite flavors. Find out below!
Menu:
Welcome appetizer : Glass of cava and S'Agaró canapé.
Appetizers:
Iberian ham in glass bread and tomato.
Smoked wild sea bass carpaccio with crunchy rosemary.
Eel and creamy truffle tartlet.
Palamós shrimp croquette.
Cold Starter: Lobster salad with a bouquet of sprouts and pickled vegetables.
Hot Starter: Monkfish on beurre blanc (white butter) with cava, candied artichoke and veil of Iberian bacon.
Main: Rossini beef fillet with foie poêlé and glazed onions.
Predessert: Tangerine sorbet with cava reduction.
Dessert: Panna cotta and nougat foam, coffee ice cream and sponge cake.
* Selection of Christmas Nougats and Petit Fours.
* Pairing included.
Join the celebration with live music and experience an unforgettable night of flavors, elegance and joy at S'Agaró Hotel Spa & Wellness! Book now and let yourself be carried away by the magic of the last dinner of the year.
We are waiting for you with open arms and the most exquisite flavors!